CNLP 062: Jerry Gillis on Attractional or Missional Church? How One MegaChurch is Doing Both
Jerry was doing something rare: leading a growing megachurch in Buffalo NY, when he got tired of running 'a machine.'
After a year of prayer and study, he decided being an attractional church wasn't enough, and The Chapel started becoming far more missional. The interview outlines how that happened, and what happened next.
Welcome to Episode 62 of the Podcast.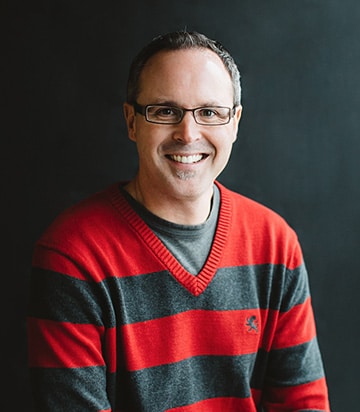 Guest Links
Links Mentioned in this Episode
Craig Groschele; Episode 17 and Episode 52
Things You Can Do Right Away
Jerry talks about how he took steps to align his church to do the missional work of God. Here's how he broke it down:
There has to be a geographic intentionality. Your congregation has been placed in its location by the sovereign spirit of God for a reason. You are to work toward reducing the darkness of where you are in your location, and you do that by a circle of accountability. Within that sphere, you want to know what's going on within that sphere of the community. You figure out how to optimize your resources to figure out the saturation of the gospel, not just in declaration, but in demonstration.
There has to be partnership in the greater body of Christ. The body of Christ is at work, and it's not the chapel's job to get that done. It's the Church as a whole to get the job to get it done.
There needs to be an interdependence in leadership. All functions of leadership need to be engaged in a region or city to see the full equipping and mobilization of the people of God so that they can be released to fulfill the mission of God. You can't play Moses on the mountain anymore. That's an Old Testament construct we've tried to import into the New Testament. You are a functioning part of leadership within the Body, and you have to function interdependently in your local church context,  context but in your regional context if you're going to see the mission of God carried out.
Spiritual formation has to be a priority. The genius of God is the spirit of God within his people distributed to all places. We don't want to mobilize empty shells. We want to see the mobilization of people in a transformational, rich relationship with the living Christ. That will see a transformation in the places they'll go.
Quotes from Jerry
Available online now! Get your copy of Lasting Impact today! 
My latest book is available now. It's designed especially of church leaders and their teams.
Lasting Impact frames 7 pivotal conversations every church team needs to have, covering subject like declining church attendance, team health, creating a culture volunteers love and how to engineer change in your church.
Order on Amazon, or visit LastingImpactBook.com!
A New Episode Every Week…Just Subscribe
The podcast releases every Tuesday morning.
Subscribe for free and never miss out on wisdom from great leaders such as  Jon Acuff, Mark Batterson, Pete Wilson, David Kinnaman, Caleb Kaltenbach, Kara Powell, Casey Graham, Perry Noble, and Andy Stanley.
Subscribe via
Appreciate This? Rate the Podcast.
Hopefully this episode has helped you lead like never before. That's my goal. If you appreciated it, could you share the love?
The best way to do that is to rate the podcast in iTunes and leave us a brief review! You can do the same on Stitcher and on TuneIn Radio as well.
Your rating and review helps gets the podcast in front of new leaders and listeners. Your feedback also lets me know how I can better serve you.
Thank you for being so awesome.
Next Episode: Tim Guptill
Ever wonder what it's like to become the senior leaders in an organization? Every wonder what it's like to succeed a successful leader who's been there for 44 years? Tim Guptill has done both, and tells the story of how he stepped into the senior leader's role of the largest church in Eastern Canada after his predecessor retired after over four decades.
Subscribe for free now, and you won't miss Episode 63.
In the meantime, got a question?
Scroll down and leave a comment!