CNLP 198: Kristen Ivy on the Impact of Divorce on Kids, Developing a Parenting Strategy, and How to Connect Meaningfully with Your Kids in a Crazy, Busy Life
Kristen Ivy is the Executive Director of Messaging at Orange, one of the largest next-gen ministry organizations in the world.
In a candid and personal conversation, Kristen talks about the impact that her parents divorce had on her, how effective churches connect with parents and kids, and how to better connect with your kids when you have a crazy, busy schedule.
Welcome to Episode 198 of the podcast. Listen and access the show notes below or search for the Carey Nieuwhof Leadership Podcast on iTunes or wherever you get your podcasts and listen for free.
Just Announced. A Brand New Resource for Preachers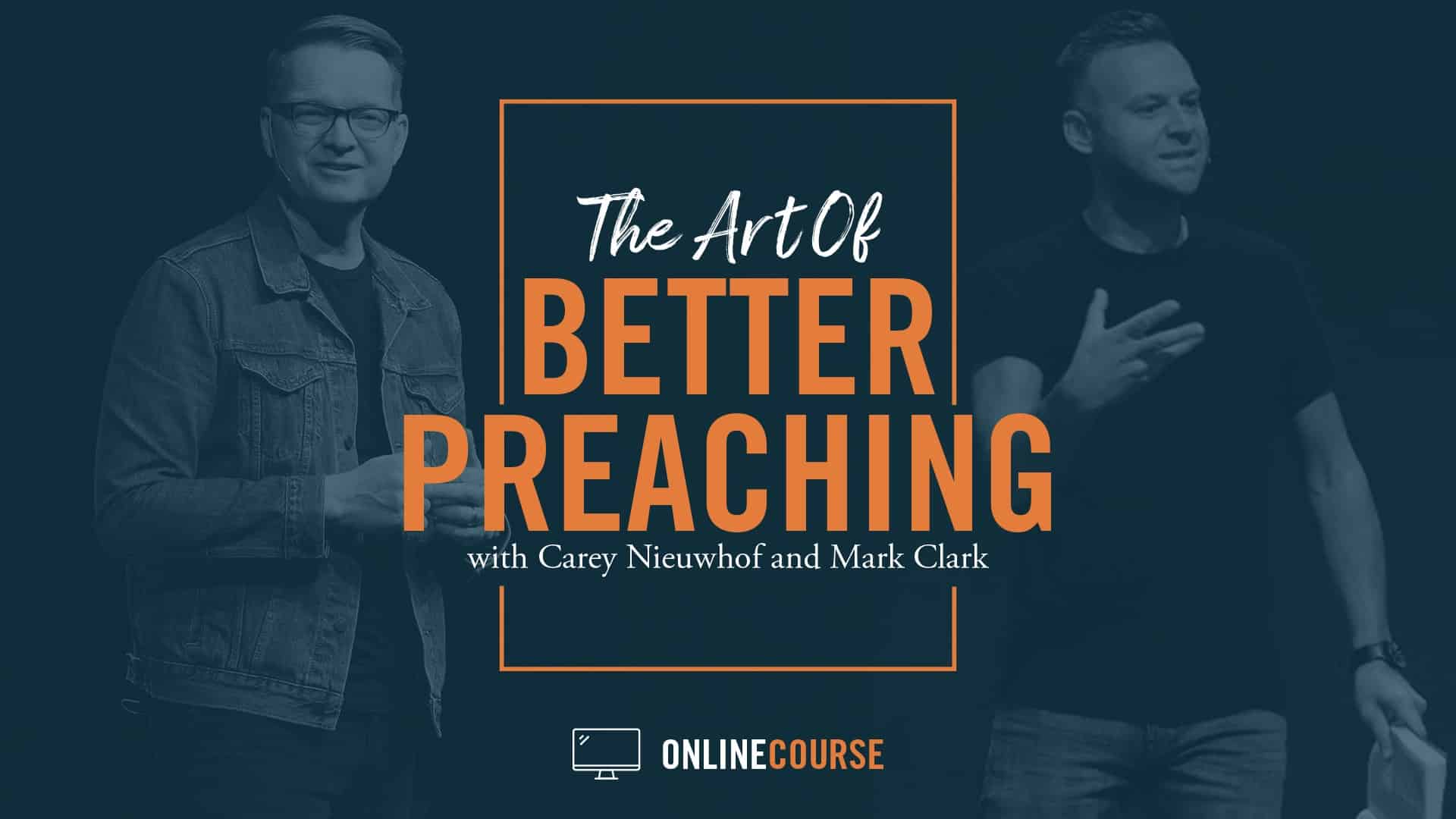 Ready to start preaching better sermons and reach the unchurched without selling out? Then it's time to start using the right tips, lessons, and strategies to communicating better.
The Art of Better Preaching Course is a 12 session video training with a comprehensive, interactive workbook that will help you create, write, and deliver better sermons. The course contains the lessons Mark Clark (lead pastor of  Village Church, a growing mega-church in post-Christian Vancouver) and I have learned, taught, and used over decades of being professional communicators.
This is the complete course you need to start preaching better sermons, including:
7 preaching myths it's time to bust forever
The 5 keys to preaching sermons to unchurched people (that will keep them coming back)
How to discover the power in the text (and use it to drive your sermon)
The specific characteristics of sermons that reach people in today's world
Why you need to ditch your sermon notes (and how to do it far more easily than you think.)
How to keep your heart and mind fresh over the long run
And far more! Plus you get an interactive workbook and some bonus resources that will help you write amazing messages week after week.
In the Art of Better Preaching, Mark and I share everything we've learned about communicating in a way that will help your church grow without compromising biblical integrity. We cover detailed training on everything from interacting with the biblical text to delivering a talk without using notes, to writing killer bottom lines that people will remember for years.
Don't miss out! Check it out today and gain instant access. Special introductory pricing is time limited, so don't delay.
Guest Links

Kristen on Facebook | Instagram | Twitter | KristenIvy.com
The "Parenting Your…" Phase Guides Series
Links from this Episode
Enroll in The Art of Better Preaching  today and enjoy special pricing!
3 Insights from This Episode
1. Challenging seasons are opportunities to reshape and redefine your story
Whether personal or professional, we all encounter disappointments. When the story isn't writing out as planned, one's sense of well-being can be rocked and create emptiness.
Challenging times are opportunities to redefine and reshape bad scenarios into better realities. Life will always have hard seasons, but God is still present in the mess and ready to show himself in the new.
2. Best practices have a place at home, too
Parents place high expectations on themselves and then feel guilty when they come up short. But guilt never made anyone a better parent. Instead of dwelling on not measuring up, proactively create a strategy that allows you to be more intentional at home (or on-the-go). Best practices are important in the office, but they matter at home, too.
Here are Kristen's go-to rhythms for connecting with family throughout the day.
Rise & Shine: Start the day with words of encouragement. Set your family up for success right from the start so they can work hard, be kind and have fun.
On-the-Go: Drive time is a huge opportunity to connect. If family is in the car together, put the phone and electronics away to make the most of those car moments.
Table Time:  Whether on-the-go, in a restaurant or at home, leverage meals as a time to connect relationally with meaningful conversations.
Bed Time: End the day with time to reconnect, listen to what may be on their hearts, and reset for tomorrow.
3. Each phase of parenting matters and goes by too fast
There are about 936 weeks from the time a child is born until graduating high school. What happens during those weeks is critical to the foundational shaping of a person.
Kristen and her team have created incredible resources to help families maneuver through each aspect of parenting. Those 936 weeks rush by and what you do in that time matters. Check out The "Parenting Your…" Phase Guides Series to tap into how you can make the most of every season.
Quotes from This Episode
The podcast releases every Tuesday morning
Subscribe for free and never miss out on wisdom from world-class leaders like Brian Houston, Andy Stanley, Louie Giglio, Ravi Zacharias, Craig Groeschel, Sue Miller, Kara Powell, Chuck Swindoll, Greg McKeown, Jon Acuff and many others.
Subscribe via
Appreciate This? Rate the Podcast.
Hopefully, this episode has helped you lead like never before. That's my goal. If you appreciated it, could you share the love?
The best way to do that is to rate the podcast on iTunes and leave us a brief review! You can do the same on Stitcher and on TuneIn Radio as well.
Your ratings and reviews help us place the podcast in front of new leaders and listeners. Your feedback also lets me know how I can better serve you.
Thank you for being so awesome.
Next Episode: John S. Dickerson    
John S. Dickerson started in journalism straight out of college and soon found himself writing for the New York Times, CNN and USA Today. Today, he's a 35 year old pastor of a mega church. John talks about what leaders can learn from journalists, and about the coming massive cultural change as we move into a post-truth, post-fact culture and how the church can respond.
Subscribe for free now and you won't miss Episode 199.