CNLP 012: Strategic Leadership Lessons From Disney – An Interview with Steven Barr
What can your church or organization learn from Disney? More than you might think.
Disney is not just a fantastic family vacation, it's an amazing leadership organization that has sharpened many leaders.
In today's interview, I talk to Steven Barr, Executive Director of Cast Member Church in Orlando—a church created to minister exclusively to Disney employees, who are known as 'cast members'.
Steve and I talk about Disney's leadership strategies, how his church is reaching millennials and how to do niche ministry for particular groups of people.
Welcome to Episode 12 of the podcast.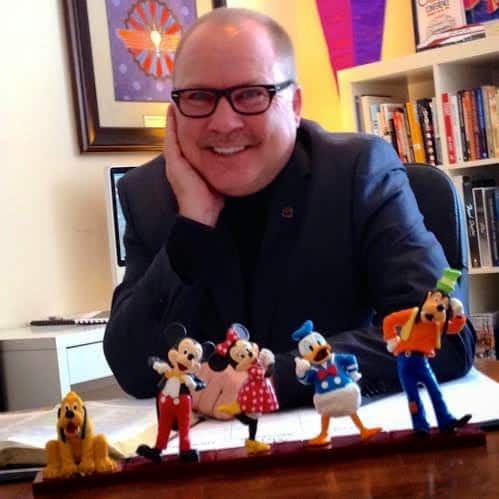 Guest Links: Steven Barr
Steven@castmemberchurch.com
Cast Member Church on Facebook
Links Mentioned in this Episode
3 Things You Can Do Right Away
It can be a challenge when you're learning about the needs of your employees or the group within your church you're trying to lead.  Here are three things that can get you started on the right track.
Believe in your people.  Everyone needs sometime to believe in them. Disney instills that value in its employees, as does Cast Member church. Coming from a place of, "We want you to be successful" changes the conversation and the outcome. Every person is worth the investment, worth the coaching. When you tell someone, "You can do this," it instills in a team member the desire to improve.
Scale care. Just because you're a large organization doesn't mean you have to be an uncaring organization. Empower your managers and leaders to care for the people around them, and you will have a caring organization or church. People need to know they matter. And while you personally can't care for everyone, everyone can care for someone.
Share your vision, strategy and values until they are contagious. Disney is so focused on vision that it's owned by all 67,000 employees. Every one of them thinks like an owner and picks up trash. The value of keeping the park clean is so contagious, even guests will pick up trash if they see it lying around. That's a contagious strategy and value system.
Quotes From Steven
A New Episode Every Week…Just Subscribe.
The podcast releases every Tuesday morning.
Subscribe for free and never miss out on wisdom from great leaders such as Ron Edmondson, Jon Acuff, Rich Birch, Ted Cunningham, Tony Morgan, Craig Jutila, Kara Powell, Casey Graham, Perry Noble, and Andy Stanley.
Subscribe via
Appreciate This? Rate the Podcast.
Hopefully this episode has helped you lead like never before. That's my goal. If you appreciated it, could you share the love?
The best way to do that is to rate the podcast in iTunes and leave us a brief review! You can do the same on Stitcher and on TuneIn Radio as well.
Your rating and review helps gets the podcast in front of new leaders and listeners. Your feedback also lets me know how I can better serve you.
We've had 125 reviews so far across all platforms. Leave one and I may feature yours on my podcast page. I read every one and appreciate them all!
Thank you for being so awesome.
Next Episode: Derwin Gray
So is success…empty?
From making millions in the NFL, to leading one of America's fastest growing churches, best-selling author Derwin Gray shares how success disapoints, and also explains how he's positioned his church plant in Charlotte to reach thousands across racial boundaries.
Subscribe now, and you won't miss Episode 13.
Got a question?
Leave a comment! I'd love to hear from you!