Carey Nieuwhof speaks across the United States and around the world on leadership, change and personal growth. He is a best-selling author and host of the top-rated Carey Nieuwhof Leadership Podcast. Interested in podcast opportunities with Carey? Click here.
Carey's Most Requested Topics
7 Success Killers Even Top Leaders Miss
It's rarely issues of skill, talent or ability that take down leaders and entrepreneurs. Often, it's the soft issues—things like cynicism, compromise, pride, burnout, disconnectedness, emptiness, and even irrelevance can sideline even the best leaders. The question is; can you see issues like this coming? Fortunately, you can. In this session, Carey Nieuwhof explores how cynicism and other challenges emerge and he walks through the steps you need to take to find a way through to a powerful and more vibrant future."
Fighting Your Inner Cynic
Nobody sets out at 18 to be cynical, jaded and disillusioned by age 35, but it happens all the time. Cynicism is almost an epidemic these days. Is it just inevitable that you grow cynical? Fortunately, it's not. Once a cynic, not always a cynic. There is an antidote and some practical steps you can take to reclaim your optimism.
The High Impact Leader:
Getting Time, Energy and Priorities Working in Your Favour
Life has never felt busier, and the demands on people's time have never been greater. Most leaders struggle with how to get it all done, and everyone pays a price: your company, your family, and you. In this talk, Carey shows you a proven method that's helped thousands of leaders get time, energy and priorities working for them, not against them so they can get their life and leadership back.
Leading Change Without Losing It
Every leader at some level leads change. And change almost always elicits opposition. So how do you navigate change without giving up your dream for what could and should be, or without blowing your organization apart? In this talk, Carey leads you through five principles that have helped hundreds of organizations lead change without losing it.
Burning Out and Coming Back
Chances are that you know someone who has burned out or might be on the edge of it yourself. Burnout today seems almost to be a right of passage. In this talk, Carey looks at 11 signs of burnout and identifies several types of burnout that impact more leaders than most people realize. And, he talks about how to recover from burnout and stay healthy.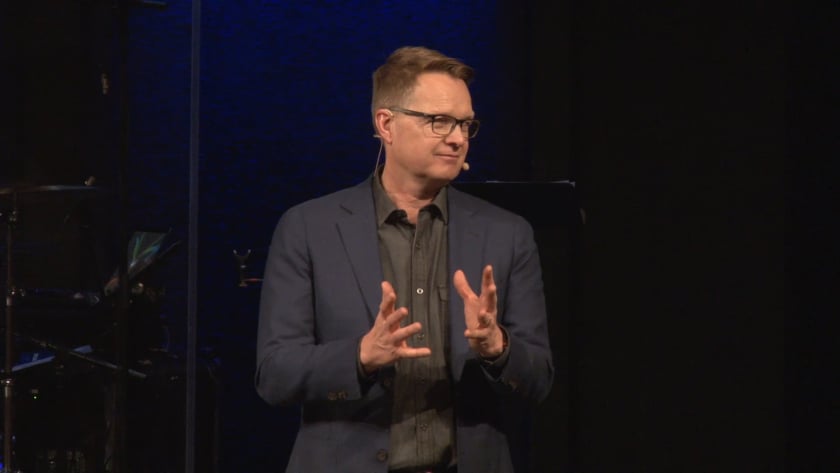 Carey can also talk about:
Personal reinvention in an age of disruption

How to spark organizational momentum

How to motivate Millennials at work

Why attractional churches are peaking and what's next

Church trends
Hear What People Have to Say About Carey
Carey Nieuwhof is a best-selling author, leadership expert, former attorney and church leader. He hosts the Carey Nieuwhof Leadership Podcast and curates of one of the most widely-read leadership blogs. Carey speaks to companies and churches about leadership, change and personal growth. His content is accessed over a million times a month by leaders around the world.