CNLP Bonus 019: #AskCarey Answers To Your Questions On Preaching and Public Speaking
Your questions are the best questions. I asked you to send me questions about preaching and public speaking and, man, did you respond!
So, we're back with another bonus episode of #AskCarey to help you lead like never before AND celebrate the launch of my latest course,  The Art of Better Preaching.
Welcome to #AskCarey Part 14. Listen and access the show notes below or search for the Carey Nieuwhof Leadership Podcast on iTunes or wherever you get your podcasts and listen for free.
A Brand New Resource for Preachers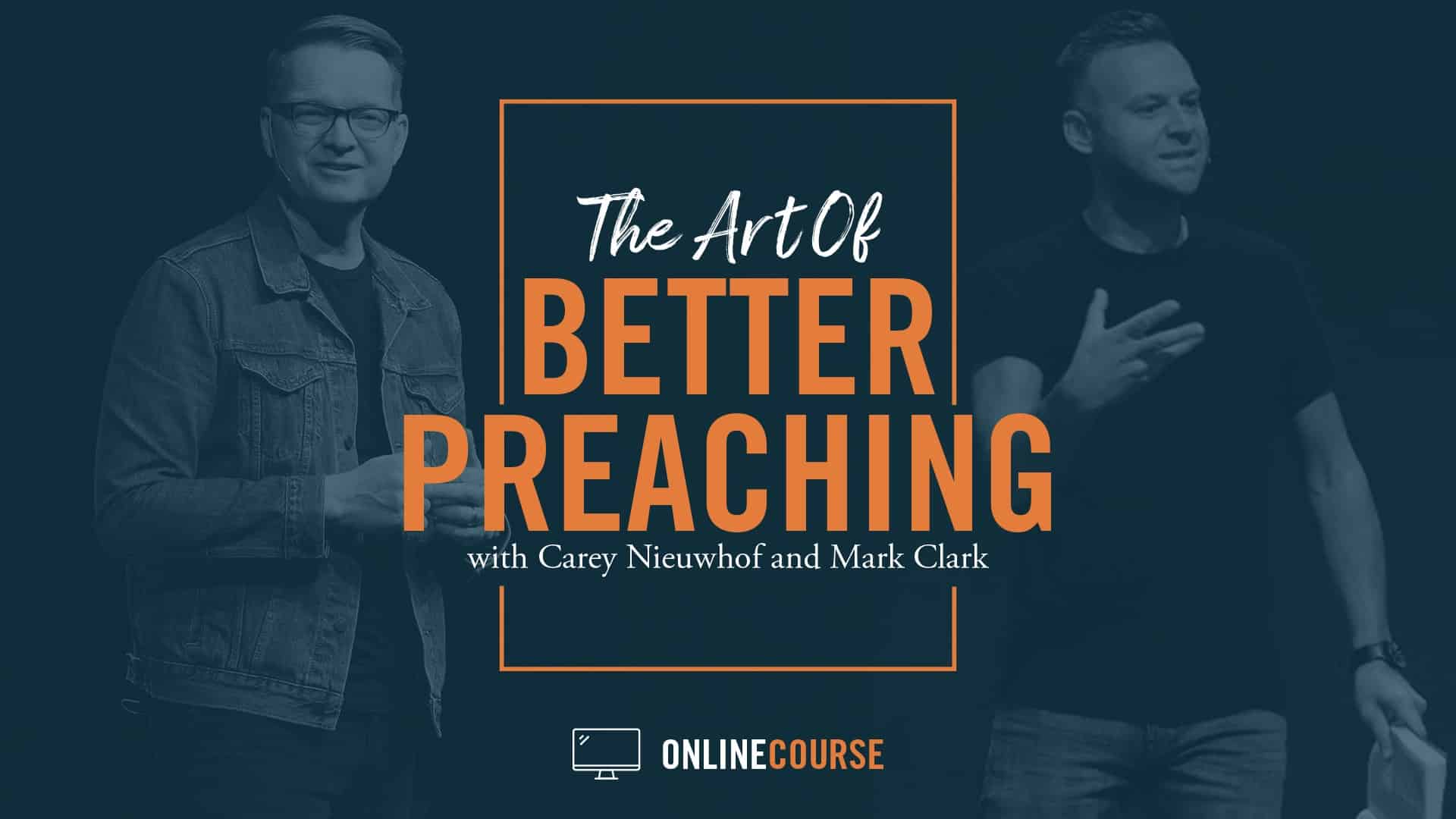 Ready to start preaching better sermons and reach the unchurched without selling out? Then it's time to start using the right tips, lessons, and strategies to communicating better.
The Art of Better Preaching Course is a 12 session video training with a comprehensive, interactive workbook that will help you create, write, and deliver better sermons. The course contains the lessons Mark Clark (lead pastor of  Village Church, a growing mega-church in post-Christian Vancouver) and I have learned, taught, and used over decades of being professional communicators.
This is the complete course you need to start preaching better sermons, including:
7 preaching myths it's time to bust forever
The 5 keys to preaching sermons to unchurched people (that will keep them coming back)
How to discover the power in the text (and use it to drive your sermon)
The specific characteristics of sermons that reach people in today's world
Why you need to ditch your sermon notes (and how to do it far more easily than you think.)
How to keep your heart and mind fresh over the long run
And far more! Plus you get an interactive workbook and some bonus resources that will help you write amazing messages week after week.
In the Art of Better Preaching, Mark and I share everything we've learned about communicating in a way that will help your church grow without compromising biblical integrity. We cover detailed training on everything from interacting with the biblical text to delivering a talk without using notes, to writing killer bottom lines that people will remember for years.
Don't miss out! Check it out today and gain instant access.
Questions Featured in this Episode
1. 05:18: Can you elaborate more about your article, A 5 Step Method For Delivering A Talk Without Using Notes?
2. 13:13: How long to you spend preparing your messages for Sunday mornings? How have you enabled yourself to write your messages in an appropriate amount of time, so you are able to do other things throughout the week?
3. 19:05: Talk about your creative process with your preaching and creative teams. How do you go from creating an idea on the board to developing a great series?
4. 29:46: How do I make the same content applicable to both the new believer and the seasoned veteran?
5. 33:50: I'm a young preacher. What are your best practices for making me the best preacher I can be 10 years from now?
6. 38:50: How do I cover disturbing passages in scripture as a youth pastor? Should I preach on difficult topics, discuss them in small groups or just ignore them because they are so graphic?
Links from this Episode
Enroll in The Art of Better Preaching  today! Take advantage of the special pricing in effect for just a few days!
CNLP 197: Mark Clark and Carey Nieuwhof on How to Preach in a Way that Reaches Unchurched People and Maintains Biblical Integrity
A 5 Step Method For Delivering A Talk Without Using Notes
CNLP 173: Craig Groeschel Deconstructs His Approach To Preaching, Leadership, Success, The Future And More
Quotes from This Episode
The podcast releases every Tuesday morning
Subscribe for free and never miss out on wisdom from world-class leaders like Brian Houston, Andy Stanley, Louie Giglio, Ravi Zacharias, Craig Groeschel, Sue Miller, Kara Powell, Chuck Swindoll, Greg McKeown, Jon Acuff and many others.
Subscribe via
Appreciate This? Rate the Podcast.
Hopefully, this episode has helped you lead like never before. That's my goal. If you appreciated it, could you share the love?
The best way to do that is to rate the podcast on iTunes and leave us a brief review! You can do the same on Stitcher and on TuneIn Radio as well.
Your ratings and reviews help us place the podcast in front of new leaders and listeners. Your feedback also lets me know how I can better serve you.
Thank you for being so awesome.
Next Episode: Kristen Ivy    
Kristen Ivy is the Executive Director of Messaging at Orange, one of the largest next-gen ministry organizations in the world. In a candid and personal conversation, Kristen talks about the impact that her parents divorce had on her, how effective churches connect with parents and kids, and how to better connect with your kids when you have a crazy, busy schedule.
Subscribe for free now and you won't miss Episode 198.